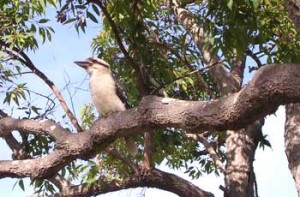 Australia is a wonderful place to go birdwatching and Yarrahapinni provides an ideal location on the Mid North Coast of NSW to view some of the large range of the birds that inhabit the East Coast of Australia
Bird watching  is a relaxing pastime which allows you to enjoy the fresh air and visit places you may not usually go.
For some it is the lure of the chase, striving to see as many different species of bird as they can.
Still others look upon birds as environmental indicators and use them to understand how the natural world is changing.
Whatever your interest is in birds Yarrahapinni Homestead provides you with the perfect place to spend a few days pursuing this very enjoyable pastime.
We are indebted to one of our past bird loving guests who has catalogued for your information the birds that are to be found in our immediate vicinity. Niel & Susan Lamb from Florida USA spent several days with us and have produced the following list of birds they spotted in our region :
Birds of Yarrahapinni Homestead and Vicinity
Come and spend some time with us and help build on the list of birds sighted by Niel & Susan
Additional Birds as identified by Noel & Margaret Harridine
Birds of Yarrahapinni and District observed by Noel and Margaret Harradine
Click the following link to see some of the bird photos that Niel captured whist visiting Yarrahapinni Homestead
More Birds